Grants: Passion Matters, But So Do Cold Facts and Calculated Action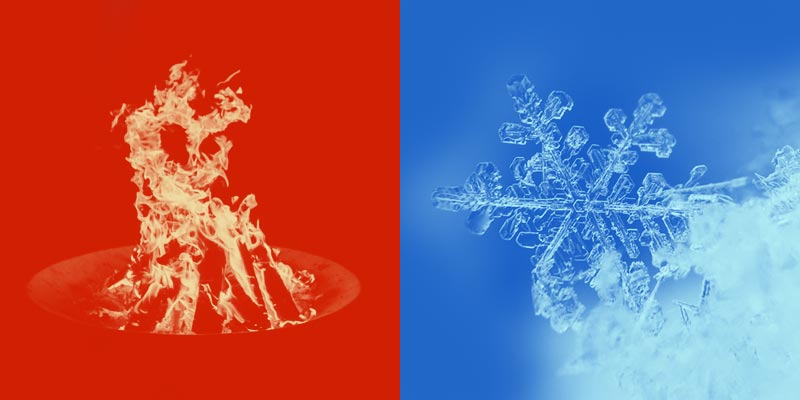 Many nonprofits are born from the grave concern of someone who's experienced a tragedy, suffered from a problem, or witnessed others' suffering first-hand. These nonprofits radiate an intensity of purpose that inspires others to action and captures the interest of grantmakers who want to partner with authentic organizations working deeply within their communities.
Passion-ignited nonprofit work is compelling because of its honest, visceral connection with the problems and the people affected. But passion alone won't result in a solid portfolio of foundation and government grant awards. To win grants, you've got to balance the heat of passion with the cold of hard facts and a well-reasoned plan of action. Think of the heat as the heart of the proposal. And think of the cold as the head of the proposal. When you combine heart and head, you get power. Make sure to check your grant proposals to ensure a balanced approach.
Speak authentically and powerfully, but never base arguments on assumptions or on emotions alone. Back up the heat with cold, hard documentation.
Don't just rage and then ask for a check. Define and document the harm, specify what you expect to change for the better, and lay out a well-planned approach for making that change happen.
Convey commitment, not anger. Convey well-placed concern, not a river of tears. If you explain and define the problem well, the reader will find the anger and tears on their own.
When a grant proposal brings both the warmth of the heart and the cold of solid reasoning into play, that balanced approach transforms your grant request from a call to riot into a calculated, strategic call to action.
— Barbara Floersch, Chief of Training & Curriculum
We welcome you to link to these pages and to direct people to this information on our site.
Please contact us for permission if you'd like to use this copyrighted material in some other way:
info@tgci.com. We love to hear from you!
© Copyright 2019 The Grantmanship Center. All rights reserved.