To Find Grantmakers, Subscribe to a Professional Database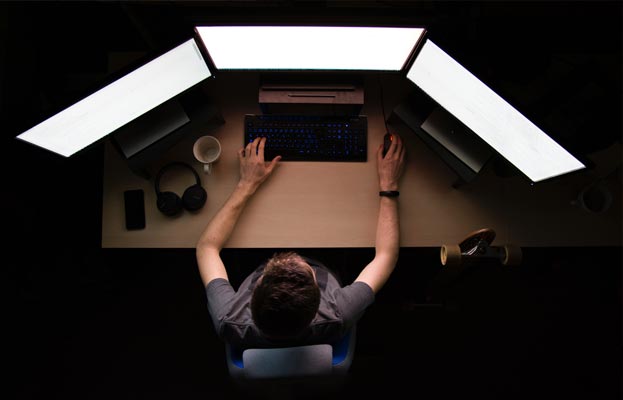 When you're looking for grantmakers to support your organization's work, a Google search won't do the job. Most private foundations don't have websites and most don't have staff.
General online searches for funders are about as effective as building a house from scraps of wood that drift up on the shore. Finding funders through list-serves or emails from organizations in your field is a hit-and-miss approach that's also no real solution.
To win grants, you've got to submit proposals to the right funders—those tightly aligned with your organization's work. To find those right funders, you must sort through the enormous number of private grantmakers and government funding programs so you can narrow the field to those that are truly a good fit. The only way to do this work effectively is by using a high-quality database designed specifically for that purpose.
Grants.gov is the go-to database for federal funding opportunities, and it's free of charge. If you'll be entering federal grant competitions, go to Grants.gov, register, complete the tutorials, and learn search approaches that will produce good results.
When it comes to private funders, there are quite a number of databases to choose from and they all require a subscription. These databases vary in reach, quality, and cost, so you'll have to explore them to find the one that fits your style, your needs, and your budget. Some can be rented by the month so if you can't afford a full year, consider subscribing for a couple of months and do a deep dive during that limited time.
In 2007, the NonprofitTimes published an article by Waddy Thompson reviewing a few databases (http://www.thenonprofittimes.com/news-articles/finding-grants-through-online-databases/ ). Information in this article is still relevant, so check it out, but don't stop there. Dig into all of the databases you can find to figure out what will work best for you. A high-quality funder research database is a tool of your trade and if you're serious about winning grants, you need access to the right tools. To begin your search, check out the databases below.
| | |
| --- | --- |
| Database | Website |
| GrantDomain | |
| GrantStation | |
| Foundation Directory Online | |
| eCivis | |
| GrantScape | |
| BIGonline | |
| FoundationSearch | |
Investing in a funder database is an essential tool for the successful grant development professional.
— Barbara Floersch, Chief of Training & Curriculum
We welcome you to link to these pages and to direct people to this information on our site.
Please contact us for permission if you'd like to use this copyrighted material in some other way:
info@tgci.com. We love to hear from you!
© Copyright 2019 The Grantmanship Center. All rights reserved.