The Ups and Downs of an Elevator Pitch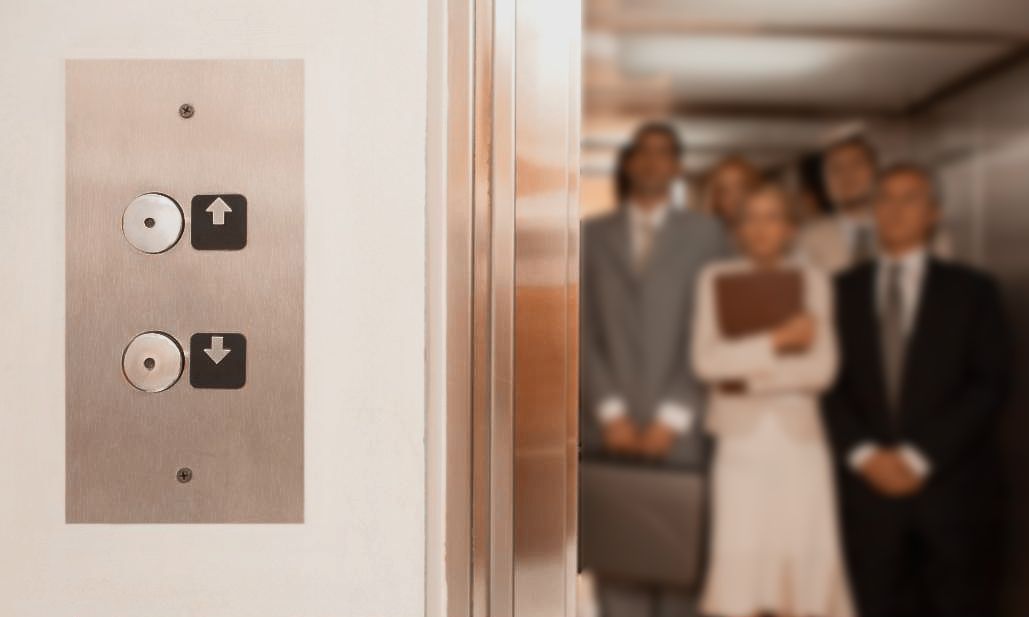 You meet a local business owner at the soccer game and you congratulate her for her kid's inside touch and scissor kick. After the proud parental handshake, you're walking to your cars and she asks "what's your work?" Here it is—a chance to tell a local leader about your nonprofit. The only problem is that you've got to do it in about a minute or less.
It might be good to have a crisp, compelling profile of your organization, ready to share without any hesitation. You never know when such opportunities might pop up. It might be the soccer game, or the car wash, or that shared elevator ride (hence the name). How do you prepare such a capsule statement? What are some things to avoid?
It starts with a surprise, a "hook," something that grabs the listener's attention. It might be a compelling local statistic, or a personal story, or the name of somebody famous who is associated with your issue or cause. It probably doesn't sound like "well, we were founded in 1977 by a counselor who used to work for the County government but who wanted to". . .blah, blah. Unspooling your history is not the best way to capture your listener's interest.
People love stories. Tell a story about one client, one accomplishment, one local impact—then use some quick and easily absorbed statistics to paint the bigger picture. Unless you're in an elevator with an android, genuine human emotion is available. We all respond to excitement or worry or concern or optimism and these can be the glue that connects your story to the listener.
Don't fabricate, exaggerate, pontificate or berate the competition. Focus on the problem your nonprofit is working to solve, or the change in town your organization is a part of, or anything else that characterizes the contribution you're making. It's a good idea to ask a question to engage the listener even more. That business leader's question after the game can be a clue to things that might interest her in a follow-up call.
Follow up. You might ask "Can I give you a call to tell you more?" or "You've asked a key question and I'd like to get back to you with a good answer" or something else that paves the way for a continued conversation.
Practice your pitch until it sounds right and you'll be ready for the next time someone asks "Aren't you with that nonprofit?"
Thomas Boyd is Chief Editorial Consultant for The Grantsmanship Center
and an independent consultant to nonprofit organizations.
_______________________________________
We welcome you to link to these pages and to direct people to this information on our site.
If you'd like to use this copyrighted material in some other way, please contact us for permission: info@tgci.com.
We love to hear from you!
© Copyright 2021, The Grantsmanship Center