You are here
How to Find Grantmakers to Fund Your Cause

Printer-friendly version
How to Find Grantmakers to Fund Your Cause
Thursday, December 19, 2019 - 11:00 a.m. - 12:00 p.m. PST
WEBINAR DETAILS
Cost:
$79 standard
$69 alumni (contact for details)
$149 for groups of 2-10 people
Duration:
45 minute presentation
plus 15 minutes of Q&A
Recording:
available for 60 Days
About the webinar
To win a grant, you need to submit the right proposal to the right funder for the right amount. But just how are you supposed to figure that out?
It's not magic or pure luck, and with the right strategies you won't need a crystal ball.
In this webinar, you'll learn how to 1) find funders that are most likely to support your work, 2) use logical research tools to figure out the amount to request, and 3) turn your funder research into a practical, doable plan of action for securing grant funding.
Find funders that align with your cause and see better results, faster!
About the presenter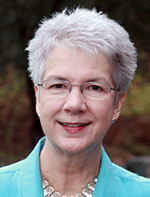 Barbara Floersch, Chief of Training & Curriculum for The Grantsmanship Center and co-author of the textbook Grantsmanship: Program Planning & Proposal Writing, has more than 35 years of experience in nonprofit management, grant proposal writing, grants administration, and nonprofit consulting. She's secured tens of millions of dollars in federal, state, and foundation grants, taught hundreds of classes, testified before the United States Congress, published many articles on proposal writing and other topics, and served as an expert reviewer in federal grant competitions.
Checkout is processed through Paypal, account not required
Have questions before you can make payment? Contact us at: christopher@tgci.com