You are here
Win Grants! 4 Steps to Become a Top Competitor

Printer-friendly version
Win Grants!
4 Steps to Become a Top Competitor
Wednesday, February 20, 2019 - 11:00 a.m. - 12:00 p.m. PST
WEBINAR DETAILS
Cost:
$79 standard
$69 alumni (contact for details)
$149 for groups of 2-10 people
Duration:
45 minute presentation
plus 15 minutes of Q&A
Recording:
available for 30 Days
About the webinar
Some organizations submit proposal after proposal but seldom win a grant. Other organizations win big—for them losing is unusual. Do the winners have a secret? What does it take to be a top competitor?
This webinar leads you step-by-step through the four steps of competitiveness and shows you how to be a formidable contender for grant funding. Throughout the event, you'll examine your organization's ability to compete. Then after the webinar we'll send you a self-assessment tool to document your organization's competitive strengths and dangerous hot spots.
Once you know what it takes to win, you can target those areas you need to improve and get ready to move into the winner's circle.
About the presenter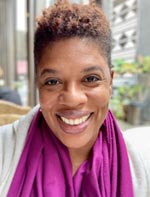 Angela Richardson, Senior Trainer at The Grantsmanship Center, is an experienced nonprofit leader with expertise in successful program development, fund development, strategic planning, and organizational coaching. She has held leadership positions at community-based organizations and facilitated more than 100 trainings for nonprofits, school districts, faith-based organizations, and colleges and universities.
Checkout is processed through Paypal, account not required
Have questions before you can make payment? Contact us at: christopher@tgci.com