You are here
Meet the Trainers

Printer-friendly version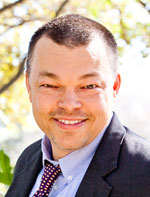 Jerry Bertrand is a trainer, consultant, and coach, helping organizations and their people flourish--across government, nonprofit, and higher education. Jerry's background includes various roles in state government and the nonprofit sector, implementing and ensuring accountability of social service programs.
As a trainer, Jerry has conducted on-site training for a variety of organizations, including 16 federal agencies, seven state governments, and many local governments and nonprofits. As a consultant and coach, Jerry has worked in various sectors to help organizations identify barriers to success in their grant programs and create solutions to maximize impact.
Jerry is a graduate of Howard Payne University, Texas A&M Bush School of Government and Public Service Emerging Leaders Program, and the Leadership Austin Emerge Program. He serves on the Board of HFG Home for Young Men.
Jerry leads the Grant Management Essentials training program.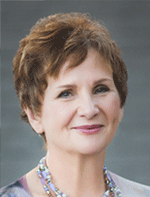 Christine Black M.L.S., University of Michigan; B.A. English and Speech, secondary teacher's certification) has won grant awards in major federal and foundation competitions, has served as a proposal reviewer for the U.S. Department of Education, and has taught numerous grant proposal writing classes across the country to universities and non-profit organizations.
Christine was the Assistant Director for Research Development at the University of Michigan Medical School (2009-2014). In that role, she supported faculty in research proposal development, including training, writing, editing, reviewing, and developing web resources. She developed the nationally recognized and often copied R01 Boot Camp, a mentoring Academy for young faculty members who are writing their first large research grant proposals. In its first year the course yielded a 65% success rate for R01 grants awards (national average was 15%), and over $35 M in grants. She also served as an interdisciplinary proposal writer and trainer for colleges throughout the University of Michigan, including many interdisciplinary and collaborative large proposals.
Christine leads the Research Proposal Workshop, The Grantsmanship Training Program, and Essential Grant Skills training programs.
Linda J. Boedeker(B.A. Mathematics, University of Texas; teacher certification mathematics and German) has worked with nonprofit organizations in the roles of executive director, trainer, development professional, and foundation officer. As executive director of the Southern Colorado AIDS Project, she managed the provision of services to persons affected by HIV and AIDS in 26 counties. As a foundation training officer and capacity building officer, she assisted nonprofits with fundraising, strategic planning, board development, and volunteer development. As an independent consultant, Linda has filled the role of chief executive officer in arts, social service, and health nonprofits during transitions. Her areas of expertise include grants, e-philanthropy, individual donors, and special events, as well as organizational management. Linda became a consultant trainer for The Grantsmanship Center in 2012.
Linda leads The Grantsmanship Training Program, and Essential Grant Skills training programs.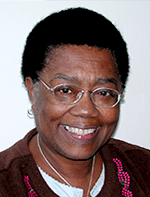 Edna Brown (M.A., University of California, Berkeley; A.B. University of Chicago) has more than 40 years of experience in nonprofit program development, proposal development and review, and nonprofit and public program management. Ms. Brown has acted as conference facilitator for statewide and national conferences. She has provided training for the State Department of Education, Los Angeles County Office of Education, Head Start and brings decades of experience in various facets of education, early childhood development, families with special needs children, and jobs training. She also has extensive expertise implementing and teaching program planning and evaluation . She has been a consultant trainer for The Grantsmanship Center since 1987.
Edna leads The Grantsmanship Training Program, and Essential Grant Skills training programs.
Barbara Floersch (B.A. Writing, Norwich University), Chief of Training & Curriculum for The Grantsmanship Center, has more than 35 years of experience in nonprofit management, grant proposal writing, grants administration, and nonprofit consulting. She has secured tens of millions of dollars in federal, state, and foundation grants; taught hundreds of seminars and classes at conferences, at colleges, and for nonprofit organizations; testified before the United States Congress on the reauthorization of the National Endowment for the Arts; published numerous articles on grant proposal writing and other topics; and served as an expert reviewer in many federal grant competitions for the Department of Education, the Substance Abuse and Mental Health Services Administration, and the Family and Youth Services Bureau. Barbara has been a trainer for The Grantsmanship Center since 2000.
Barbara leads The Grantsmanship Training Program, Essential Grant Skills, Competing for Federal Grants, and Grant Mangement Essentials training programs.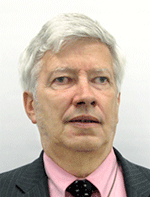 Henry Flood (M.A., Legal Studies, Antioch University) has more than 35 years of experience in grant acquisition and management, consulting, and teaching. He has secured more than $30 million in grant funding for cities, towns, nonprofit corporations, and Native American tribes. He is the author of more than 50 published articles, which have appeared in the Journal of the National Grants Management Association, the Pacific Mountain Review, The Grantsmanship Center Magazine, and elsewhere. As a legal professional, he has written hundreds of laws, regulations, resolutions, charters, Tribal constitutions, nonprofit charters and 501(c)(3) documents. He has advised governmental bodies, Native American tribes, nonprofit organizations and individuals concerning federal regulatory and legislative issues. Henry has been The Grantsmanship Center's Senior Advisor for grant management since 2011.
Henry does consulting in the area of grant management.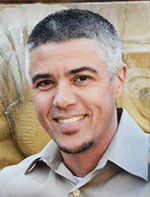 AJ King (Master in Public Health, San Jose State University) brings more than 20 years of experience in public health combined with 16 years of grant experience. Specific grant work includes proposal writing for the U.S. Department of Health and Human Services, U.S. Department of State, California Department of Public health, Los Angeles County Department of Public Health and numerous foundations; facilitating grant development processes; grant oversight; grant reviews; and program management. A strong advocate for collaborative approaches, AJ has facilitated processes for the Centers for Disease Control and Prevention. Recently, he has overseen a national, federally-funded HIV-prevention capacity-building program for health departments and community-based organizations. An expert at translating research findings into practice, AJ has facilitated the implementation of biomedical interventions in HIV-prevention practice. As a trainer for more than a decade, AJ has developed curricula and engaged a variety of audiences ranging from public health officials to community level providers. AJ joined The Grantsmanship Center as a consultant trainer in 2014.
AJ leads The Grantsmanship Training Program, Essential Grant Skills, and Competing for Federal Grants training programs.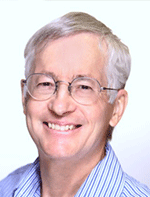 Rolfe Larson (M.B.A., Yale School of Management) is the author of Venture Forth!, which is nationally recognized as the premier guide to business planning and social enterprise strategies for nonprofit organizations. It was endorsed by the late actor and philanthropist Paul Newman, founder of Newman's Own, as "a clear, no-buts way to negotiate the minefields in the nonprofit world. It's sincere, smart, and helpful." Before becoming an independent consultant, Rolfe spent nearly 10 years as an executive in charge of new business development at Minnesota Public Radio. During that time he researched, launched, and personally managed numerous profitable earned income ventures with millions of dollars in revenues. For more than 12 years, Rolfe was also an adjunct professor of marketing at the Opus College of Business of the University of St. Thomas, in Minneapolis. Until recently, he served on the board of the Social Enterprise Alliance. He is former chair of the Minnesota Chapter of the Nature Conservancy and served on its board for six years. He has been a consultant trainer for The Grantsmanship Center since 2003.
Rolfe leads the Social Enterprise for Nonprofits training program.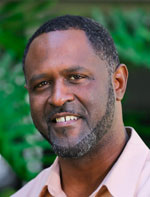 Robert Lewis (M.S.W., Howard University; B.A. Sociology, Occidental College) has more than 20 years of professional experience working in philanthropy and the nonprofit human and social services sector. Robert led the California Community Foundation's (CCF) landmark BLOOM Initiative, a multi-year, multi-million dollar initiative with the goal of re-directing Black male youth who have been involved with the L.A. County probation system toward improved employment and educational opportunities. He also managed CCF's grantmaking focused on youth aged out of foster care, low-income older adults and adults with developmental disabilities.
Currently, Robert is the President/CEO of NEX-Impact, a management consulting group that provides relevant and culturally competent capacity building and technical assistance services to nonprofit organizations, including: organizational capacity assessments, strategic resource development, board/leadership development, strategic planning, program research and development, and retreat facilitation. Robert is also a board member for Hathaway-Sycamores Child and Family Services, serves on the Board of Advisors for Goodwill Southern California, a program committee member for the African-American Board Leadership Institute (AABLI), a former KCET Community Advisory Board (CAB) member, and a member of Southern California Blacks in Philanthropy (SCBIP)
Robert leads the Grantsmanship Training Program.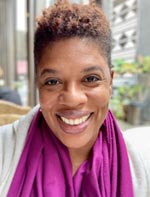 Angela Richardson brings over 20 years of experience as a nonprofit leader with expertise in program development, fund development strategic planning, and organizational coaching. She has held leadership positions at numerous community-based organizations across the country and at Brown University.
Ms. Richardson has been with The Grantsmanship Center for over 6 years and in this capacity has trained worked with nonprofit organizations, school districts, governments, faith-based organizations, and colleges and universities. She has reviewed proposals for the U.S. Department of Education and for local arts commissions in Los Angeles and Rhode Island. Ms. Richardson holds a Master's Degree from Columbia University and a Bachelor's Degree from Spelman College.
Angela leads the Grantsmanship Training Program, Essential Grant Skills.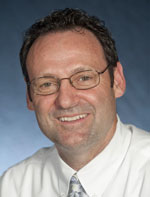 Mark Roltsch, PhD (M.S. James Madison University; Ph.D. University of Maryland; Post-doc Howard University Cancer Center) After serving as Peer Review Administrator in charge of NASA grant reviews related to humans in space, Dr. Roltsch joined the National Heart, Lung, and Blood Institute (NHLBI) of the National Institutes for Health (NIH) in 2005 as a Scientific Review Officer, and was then promoted to Deputy Chief of the NIH Clinical Trials and Training Branch. In 2010, he moved to NIH's Division of Cardiovascular Sciences as Program Director in the Office of Research Training and Career Development. At NIH, Dr. Roltsch led over 80 peer review study sections.

In 2012, Dr. Roltsch moved to St. Mary's University in San Antonio, Texas as Executive Director of the Office of Academic Research and Sponsored Projects where he was instrumental in quadrupling grant funding. In November 2015, Dr. Roltsch joined the University of West Florida as Assistant Vice President for Research and Director of Research and Sponsored Programs. Dr. Roltsch has lead faculty and staff in securing many millions of dollars in research funding, and he has taught grant proposal development internationallly and throughout the United States at universities such as Stanford, Harvard, and Johns Hopkins.

Mark leads the Research Proposal Workshop.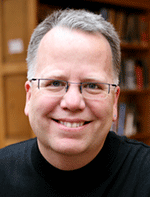 Kevin Wiberg (M.S., Natural Resources Planning, University of Vermont; B.A., Journalism, University of Wisconsin-Madison) has been a consultant trainer for The Grantsmanship Center since 2007. He is also program development director for a multi-million dollar community action agency, where he collaborates with professional staff and community partners to conceptualize, research, and finance programs and services. In that role, he has raised millions of dollars in grant funding from federal and state government agencies, private foundations, and corporations. Previously he served for five years as evaluation coordinator at the University of Vermont Extension Office, where he designed and administered comprehensive planning and reporting procedures for faculty and staff, conceptualized and implemented systematic evaluation models, and secured grants and contracts to support outreach program goals. He has also served as a federal grant proposal reviewer.
Kevin leads The Grantsmanship Training Program, Essential Grant Skills, and Competing for Federal Grants training programs.