You are here
What is a Social Enterprise?

Printer-friendly version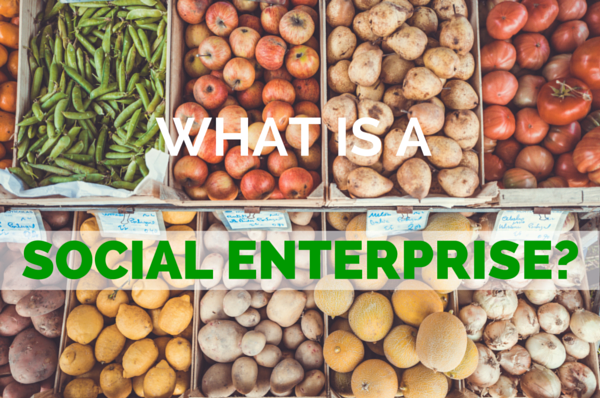 What does the term Social Enterprise remind you of? For me, I immediately go to Star Trek and the Starship Enterprise. But our Social Enterprise trainer and consultant, Rolfe Larson assures us that the term Social Enterprise has nothing to do with Star Trek.
So, let's start at the beginning, and what a Social Enterprise is not. It's not the thing where someone sells you a cool shirt or piece of jewelry and they donate 10% of the sales to the ASPCA. Perhaps you already knew that, but it can get confusing as many people throw the term Social Enterprise around without clearly defining it. And to be clear on our end--we think these types of endeavors are amazing! So keep spreading the love around, and now on to what it actually is. Larson describes a Social Enterprise as an organization or program that brings about social good, or common good, through the marketplace. Still stumped? OK, so think of Goodwill. Have you ever shopped there? I have (and I love doing it). When we spend money there, the sales from their stores go towards training, and their various other programs.
Here's another example: The Grantsmanship Center. Did you know we're a Social Enterprise? Now you do! We work to do good by providing a service--training--which helps nonprofits build capacity within their organization to partner arm-in-arm with grantmakers to create change. Social Enterprises are not limited to nonprofits, which can add to the confusion.
Now that that's (somewhat) more clear, what should you do if your nonprofit would like to start a Social Enterprise to bring in a second stream of income and to create some impact in your community?
Here are 3 things to keep in mind according to Larson besides taking a training program with The Grantsmanship Center.
Is it a venture that your organization knows something about? Example: The Center's very specific about what we (mainly) offer and that's grants training. We know the data, the market, and the demographics, so we can effectively serve the nonprofit sector.
Avoid Mission Creep! Make sure that your organization's endeavor aligns with your mission. Paying close attention to this will make sure that effort and resources are not diverted from your organization's purpose.
Evaluation--is it making a difference? Once you've implemented a plan for your Social Enterprise, make sure you circle back around and assess whether it's making an impact like planned.
Rolfe has been helping nonprofits since his undergraduate career. After grad school he worked for many years at Minnesota Public Radio, where his interest in Social Enterprises began. He often finds himself helping organizations at the beginning stages of a nonprofit's desire to start a Social Enterprise. He helps them assess if they're ready, find other types of Social Enterprises they might emulate, and then plan out and test chosen models. On the flip side, Rolfe also aids organizations with venture audits, where he determines and evaluates what changes need to be made, if any.
Currently, Larson's partnered up with Joining Vision and Action (JVA) to provide services to help organizations "...assess and develop opportunities for market-based income and impact." Larson is working as a consultant, and you can find out about all the good work he's doing over on his website.
If your organization would like to sponsor a Social Enterprise for Nonprofits training, please contact our training coordinators, Stephanie (Stephanie@tgci.com) or Gail (Gail@tgci.com).
— Amy Van Mechelen, Project Grantsmanship Coordinator, The Grantsmanship Center
We welcome you to link to these pages and to direct people to this information on our site.
Please contact us for permission if you'd like to use this copyrighted material in some other way:
info@tgci.com. We love to hear from you!
© Copyright 2016 The Grantmanship Center. All rights reserved
You're welcome to link to these pages and to direct people to our website.
If you'd like to use this copyrighted material in some other way,
please contact us for permission: info@tgci.com. We love to hear from you!
A follow-up study of 385 of our graduates found documented that they won grants totaling over $21 million within just six months of completing the 5-day Grantsmanship Training Program®. Our training produces results!