You are here
Four More Tips for Collaborative Grant Proposals

Printer-friendly version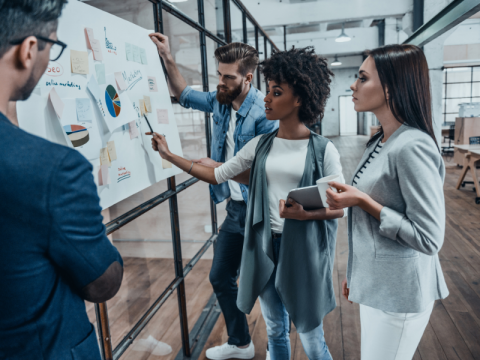 Collaborative efforts can offer more comprehensive responses to community challenges than any one organization alone can deliver. When the muscle and know-how of multi-talented teams focus on a mutual concern, there's a real opportunity for impact. Laying out a coordinated approach in a collaborative grant proposal is powerful and highly competitive.
If you've never worked with other organizations to develop a joint funding request, a quick internet search will produce an abundance of tested-and-true advice. Appoint a team leader. Establish a workplan and project schedule. Assign roles and responsibilities. Agree on how you will make decisions. Have one person do the writing. Have everyone read a draft and offer edits. Communicate, communicate, communicate. Document everything. Here are a few more tips to the standard roster:
Identify organizations that might make good partners and reach out now. It takes time to establish trust and to understand the expertise and resources others can offer. Think of partnership development as an ongoing task of grantseeking.
When you're concerned about a community problem, act. Let community needs be your catalyst, not funding opportunities. Before looking for funders, bring organizations together and explore the issue from each partner's viewpoint. Assess data. Brainstorm possibilities.
Talk money early. Once your team agrees on an approach, hammer out a multi-organization budget detailing the funds each partner needs to carry the load. I've seen collaborative proposals fail because partners didn't start by wrestling down the budget.
Confront discord immediately and commit to civil, honest discussion to untangle the situation. If you can't find a solution, work hard to maintain ongoing relationships even if a partner organization decides it must bow out of the effort
When working with colleague organizations becomes business as usual, you'll have more impact on the issues you care about. You'll learn a lot and gain a lot, and before long you won't be able to imagine working any other way.
_______________________________________
Barbara Floersch is former Senior Trainer at The Grantsmanship Center, co-author of Grantsmanship: Program Planning & Proposal Writing, a national trainer, and a regular contributor to the NonProfit Times.
© Copyright 2020, The Grantsmanship Center
You're welcome to link to these pages and to direct people to our website.
If you'd like to use this copyrighted material in some other way,
please contact us for permission: info@tgci.com. We love to hear from you!
A follow-up study of 385 of our graduates found documented that they won grants totaling over $21 million within just six months of completing the 5-day Grantsmanship Training Program®. Our training produces results!